Strict Standards
: Only variables should be assigned by reference in
/home/multicie/public_html/components/com_k2/k2.php
on line
14
Strict Standards
: Non-static method K2HelperPermissions::setPermissions() should not be called statically in
/home/multicie/public_html/components/com_k2/k2.php
on line
27
Strict Standards
: Non-static method K2HelperUtilities::getParams() should not be called statically in
/home/multicie/public_html/components/com_k2/helpers/permissions.php
on line
18
Strict Standards
: Only variables should be assigned by reference in
/home/multicie/public_html/components/com_k2/helpers/utilities.php
on line
274
Strict Standards
: Only variables should be assigned by reference in
/home/multicie/public_html/components/com_k2/helpers/permissions.php
on line
18
Strict Standards
: Only variables should be assigned by reference in
/home/multicie/public_html/components/com_k2/helpers/permissions.php
on line
19
Strict Standards
: Non-static method K2HelperPermissions::checkPermissions() should not be called statically in
/home/multicie/public_html/components/com_k2/k2.php
on line
28
Strict Standards
: Declaration of K2ControllerItemlist::display() should be compatible with JController::display($cachable = false, $urlparams = false) in
/home/multicie/public_html/components/com_k2/controllers/itemlist.php
on line
16
Strict Standards
: Only variables should be assigned by reference in
/home/multicie/public_html/components/com_k2/controllers/itemlist.php
on line
19
Strict Standards
: Only variables should be assigned by reference in
/home/multicie/public_html/components/com_k2/controllers/itemlist.php
on line
21
Strict Standards
: Only variables should be assigned by reference in
/home/multicie/public_html/components/com_k2/controllers/itemlist.php
on line
23
Strict Standards
: Only variables should be assigned by reference in
/home/multicie/public_html/components/com_k2/controllers/itemlist.php
on line
25
Strict Standards
: Only variables should be assigned by reference in
/home/multicie/public_html/components/com_k2/views/itemlist/view.html.php
on line
19
Strict Standards
: Non-static method K2HelperUtilities::getParams() should not be called statically, assuming $this from incompatible context in
/home/multicie/public_html/components/com_k2/views/itemlist/view.html.php
on line
20
Strict Standards
: Only variables should be assigned by reference in
/home/multicie/public_html/components/com_k2/helpers/utilities.php
on line
274
Strict Standards
: Only variables should be assigned by reference in
/home/multicie/public_html/components/com_k2/views/itemlist/view.html.php
on line
20
Strict Standards
: Only variables should be assigned by reference in
/home/multicie/public_html/components/com_k2/views/itemlist/view.html.php
on line
21
Strict Standards
: Only variables should be assigned by reference in
/home/multicie/public_html/components/com_k2/views/itemlist/view.html.php
on line
25
Strict Standards
: Non-static method K2HelperPermissions::canAddItem() should not be called statically, assuming $this from incompatible context in
/home/multicie/public_html/components/com_k2/views/itemlist/view.html.php
on line
28
Strict Standards
: Only variables should be assigned by reference in
/home/multicie/public_html/components/com_k2/helpers/permissions.php
on line
184
Strict Standards
: Non-static method K2Permissions::getInstance() should not be called statically, assuming $this from incompatible context in
/home/multicie/public_html/components/com_k2/helpers/permissions.php
on line
185
Strict Standards
: Only variables should be assigned by reference in
/home/multicie/public_html/components/com_k2/helpers/permissions.php
on line
192
Strict Standards
: Only variables should be assigned by reference in
/home/multicie/public_html/components/com_k2/views/itemlist/view.html.php
on line
148
Strict Standards
: Only variables should be assigned by reference in
/home/multicie/public_html/components/com_k2/models/itemlist.php
on line
666
Strict Standards
: Non-static method K2HelperUtilities::getAvatar() should not be called statically, assuming $this from incompatible context in
/home/multicie/public_html/components/com_k2/views/itemlist/view.html.php
on line
159
Strict Standards
: Only variables should be assigned by reference in
/home/multicie/public_html/components/com_k2/helpers/utilities.php
on line
20
Strict Standards
: Non-static method K2HelperUtilities::getParams() should not be called statically, assuming $this from incompatible context in
/home/multicie/public_html/components/com_k2/helpers/utilities.php
on line
21
Strict Standards
: Only variables should be assigned by reference in
/home/multicie/public_html/components/com_k2/helpers/utilities.php
on line
274
Strict Standards
: Only variables should be assigned by reference in
/home/multicie/public_html/components/com_k2/helpers/utilities.php
on line
21
Strict Standards
: Only variables should be assigned by reference in
/home/multicie/public_html/components/com_k2/helpers/utilities.php
on line
53
Strict Standards
: Only variables should be assigned by reference in
/home/multicie/public_html/components/com_k2/models/item.php
on line
1227
Warning
: Creating default object from empty value in
/home/multicie/public_html/components/com_k2/views/itemlist/view.html.php
on line
162
Strict Standards
: Only variables should be assigned by reference in
/home/multicie/public_html/components/com_k2/views/itemlist/view.html.php
on line
164
Strict Standards
: Only variables should be assigned by reference in
/home/multicie/public_html/components/com_k2/views/itemlist/view.html.php
on line
171
Strict Standards
: Only variables should be assigned by reference in
/home/multicie/public_html/components/com_k2/models/itemlist.php
on line
21
Strict Standards
: Only variables should be assigned by reference in
/home/multicie/public_html/components/com_k2/models/itemlist.php
on line
23
Strict Standards
: Non-static method K2HelperUtilities::getParams() should not be called statically, assuming $this from incompatible context in
/home/multicie/public_html/components/com_k2/models/itemlist.php
on line
24
Strict Standards
: Only variables should be assigned by reference in
/home/multicie/public_html/components/com_k2/helpers/utilities.php
on line
274
Strict Standards
: Only variables should be assigned by reference in
/home/multicie/public_html/components/com_k2/models/itemlist.php
on line
24
Strict Standards
: Only variables should be assigned by reference in
/home/multicie/public_html/components/com_k2/models/itemlist.php
on line
31
Strict Standards
: Only variables should be assigned by reference in
/home/multicie/public_html/components/com_k2/models/itemlist.php
on line
66
Strict Standards
: Only variables should be assigned by reference in
/home/multicie/public_html/components/com_k2/models/itemlist.php
on line
301
Strict Standards
: Only variables should be assigned by reference in
/home/multicie/public_html/components/com_k2/models/itemlist.php
on line
303
Strict Standards
: Non-static method K2HelperUtilities::getParams() should not be called statically, assuming $this from incompatible context in
/home/multicie/public_html/components/com_k2/models/itemlist.php
on line
304
Strict Standards
: Only variables should be assigned by reference in
/home/multicie/public_html/components/com_k2/helpers/utilities.php
on line
274
Strict Standards
: Only variables should be assigned by reference in
/home/multicie/public_html/components/com_k2/models/itemlist.php
on line
304
Strict Standards
: Only variables should be assigned by reference in
/home/multicie/public_html/components/com_k2/models/itemlist.php
on line
310
Strict Standards
: Only variables should be assigned by reference in
/home/multicie/public_html/components/com_k2/models/itemlist.php
on line
333
Strict Standards
: Only variables should be assigned by reference in
/home/multicie/public_html/components/com_k2/views/itemlist/view.html.php
on line
289
Strict Standards
: Only variables should be assigned by reference in
/home/multicie/public_html/components/com_k2/views/itemlist/view.html.php
on line
290
Strict Standards
: Only variables should be assigned by reference in
/home/multicie/public_html/components/com_k2/views/itemlist/view.html.php
on line
291
Strict Standards
: Only variables should be assigned by reference in
/home/multicie/public_html/components/com_k2/views/itemlist/view.html.php
on line
338
Strict Standards
: Non-static method JSite::getMenu() should not be called statically, assuming $this from incompatible context in
/home/multicie/public_html/components/com_k2/views/itemlist/view.html.php
on line
339
Strict Standards
: Non-static method JApplication::getMenu() should not be called statically, assuming $this from incompatible context in
/home/multicie/public_html/includes/application.php
on line
539
Strict Standards
: Only variables should be assigned by reference in
/home/multicie/public_html/components/com_k2/views/itemlist/view.html.php
on line
339
Strict Standards
: Only variables should be assigned by reference in
/home/multicie/public_html/components/com_k2/views/itemlist/view.html.php
on line
407
Strict Standards
: Only variables should be assigned by reference in
/home/multicie/public_html/components/com_k2/views/itemlist/view.html.php
on line
433
Strict Standards
: Non-static method JSite::getMenu() should not be called statically, assuming $this from incompatible context in
/home/multicie/public_html/components/com_k2/views/itemlist/view.html.php
on line
434
Strict Standards
: Non-static method JApplication::getMenu() should not be called statically, assuming $this from incompatible context in
/home/multicie/public_html/includes/application.php
on line
539
Strict Standards
: Only variables should be assigned by reference in
/home/multicie/public_html/components/com_k2/views/itemlist/view.html.php
on line
434
Strict Standards
: Non-static method JSite::getMenu() should not be called statically in
/home/multicie/public_html/components/com_k2/router.php
on line
17
Strict Standards
: Non-static method JApplication::getMenu() should not be called statically in
/home/multicie/public_html/includes/application.php
on line
539
Strict Standards
: Only variables should be assigned by reference in
/home/multicie/public_html/components/com_k2/router.php
on line
17
Strict Standards
: Only variables should be assigned by reference in
/home/multicie/public_html/components/com_k2/router.php
on line
19
Strict Standards
: Non-static method JSite::getMenu() should not be called statically in
/home/multicie/public_html/components/com_k2/router.php
on line
17
Strict Standards
: Non-static method JApplication::getMenu() should not be called statically in
/home/multicie/public_html/includes/application.php
on line
539
Strict Standards
: Only variables should be assigned by reference in
/home/multicie/public_html/components/com_k2/router.php
on line
17
Strict Standards
: Only variables should be assigned by reference in
/home/multicie/public_html/components/com_k2/router.php
on line
19
Strict Standards
: Non-static method JSite::getMenu() should not be called statically in
/home/multicie/public_html/components/com_k2/router.php
on line
17
Strict Standards
: Non-static method JApplication::getMenu() should not be called statically in
/home/multicie/public_html/includes/application.php
on line
539
Strict Standards
: Only variables should be assigned by reference in
/home/multicie/public_html/components/com_k2/router.php
on line
17
Strict Standards
: Only variables should be assigned by reference in
/home/multicie/public_html/components/com_k2/router.php
on line
19
Strict Standards
: Only variables should be assigned by reference in
/home/multicie/public_html/templates/bt_education/html/com_k2/templates/default/user.php
on line
14
Payday Loan Sites' Dirty Tricks To Enhance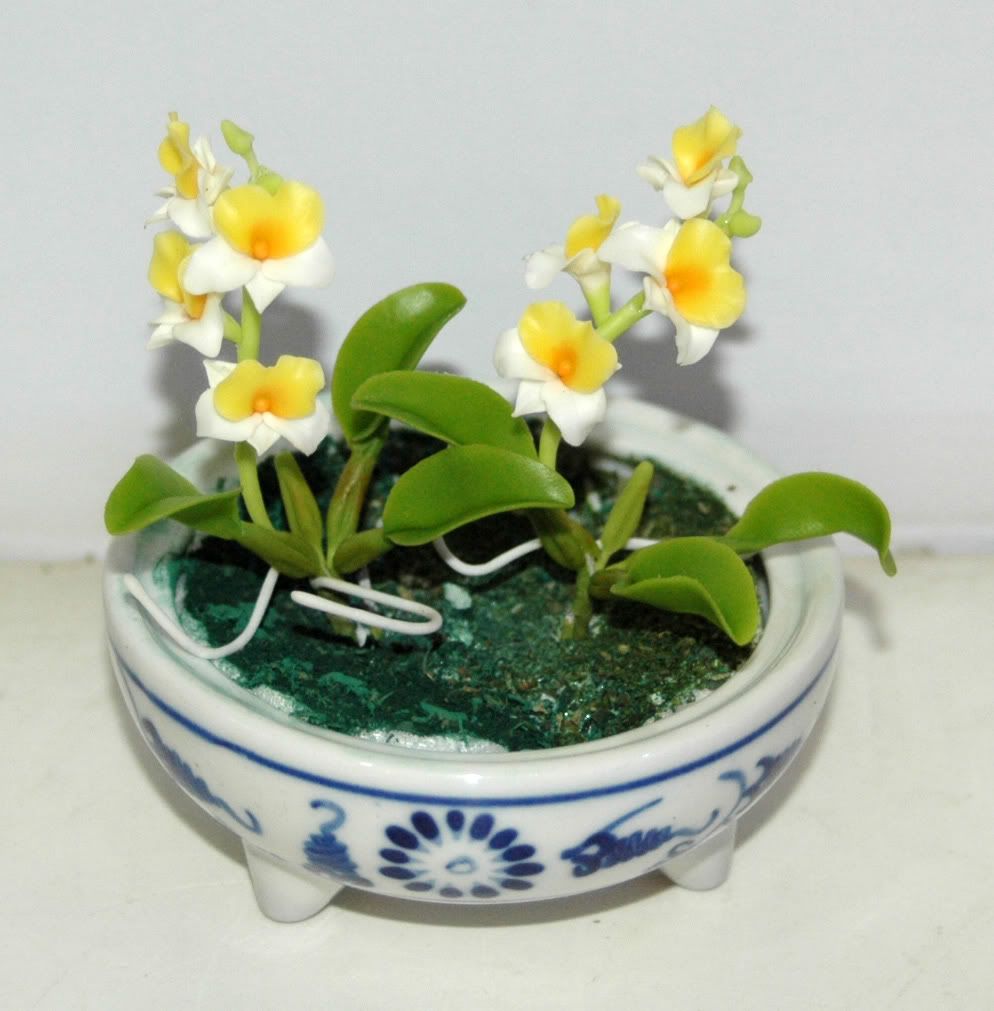 Wonga has rejigged the charges on its
payday loans
to comply with an imminent cap on rates, as study suggests that tougher regulation on lenders risks pushing borrowers towards illegal loans. In order to make an appeal for 6 month loans the
smslån
candidate just wants to accomplish straightforward terms of eligibility such then you need to be a civilian of UK who should have celebrated his/her eighteenth birthday.
Taking manage can be done with little loans, like payday loans, that can be repaid quite rapidly, the funds from each becoming employed to helps clear dent and the rapidly repayment resulting in improved credit scores.
Also, lenders who mislead prospectivetypically finish up with a lot significantly less than satisfactory ratings with the Better Enterprise Bureau (BBB) due to the quantity of complaints and negative feedback they get.
With that deadline fast approaching, Advance America Chairman Billy Webster is doing every little thing he can to make positive that whoever gets the best CFPB job will steer consumers who require fast money away from overdraft fees and into payday loans.
These who are trying to apply for Quick Unemployed Loans want to endure that their credit history is very good because given that the threat is already high in this sort of loan, the lenders cannot afford to have any much more threat.
To avail the loan you just need fill out a straightforward online application form with all required information as soon as your loan kind is verified by lending firm, cash will be transferred into your bank account on the exact same day of applying.
I applied on the internet a year ago for a loan and produced the mistake of falling for the brokerage fee, now a year later I've had these two firms for a couple of weeks now taking a pound out of my account then placing it back.